Commercial Jet Fuel
A higher tier of service for your aviation fuel needs.
We offer commercial customers the following types of jet fuel: Jet A-1 and Colonial Grade 54. Our products meet the Aviation Fuel Quality Requirements for Jointly Operated Systems (AFQRJOS), adhere to the rigorous Defense Standard 91-091 requirements, and comply with the ASTM D1655 specifications.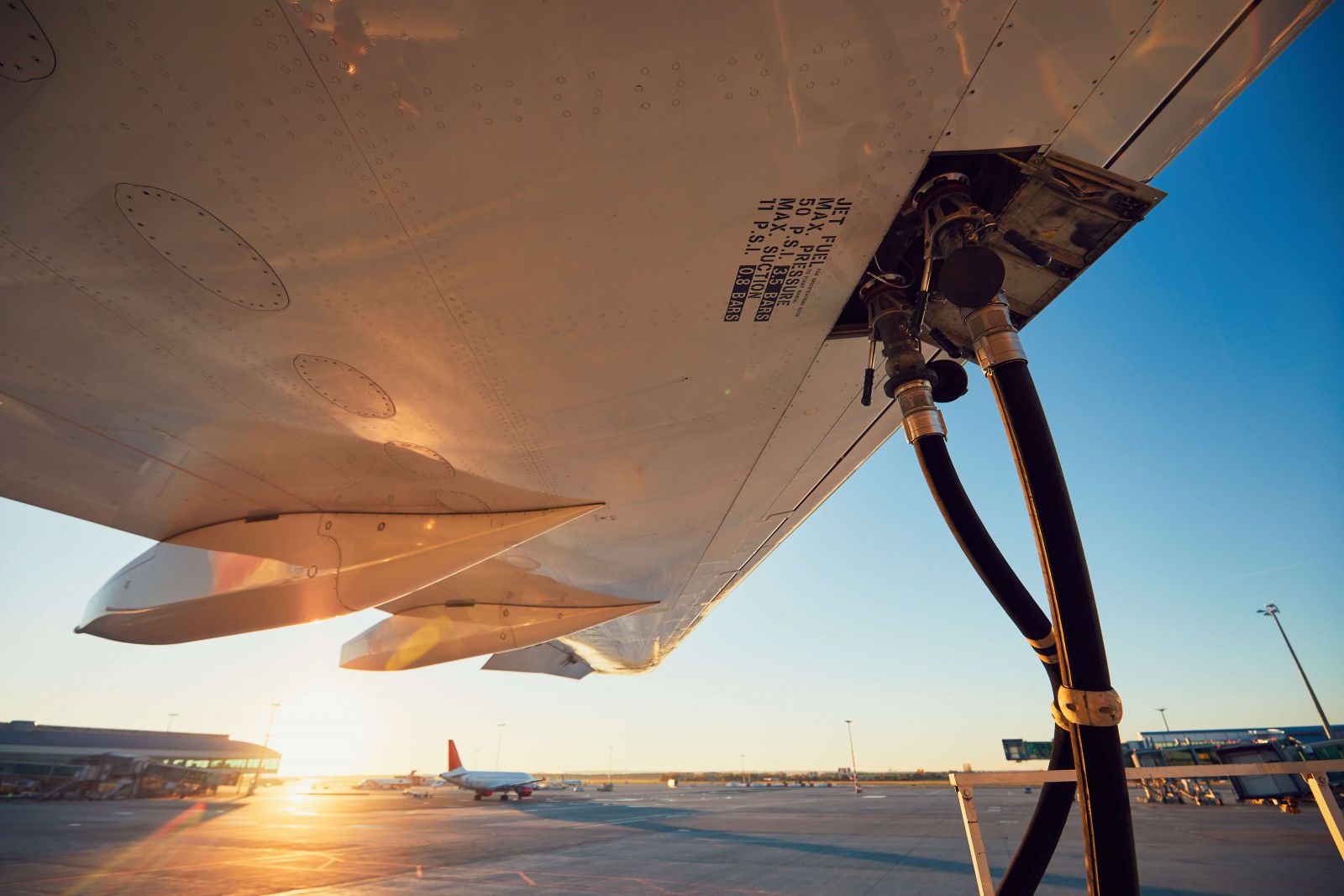 JET A-1, Colonial Grade 54
JET A-1 is an aviation fuel formerly known as "kerosene" which is suitable for most jet aircraft. It meets stringent international requirements, particularly those of the latest versions of the AFQRJOS, the British DEF STAN 91-91 standard, the ASTM D1655 standard, and the NATO F-35 specification.
It has a minimum flashpoint of 38°C and a maximum freezing point of -47°C. The density at 15°C is 0.804 kg/L. The lower freezing point compared to Jet A (-40°C) makes it suitable for long-haul international flights, especially those passing over polar routes.
JET A-1 is the most common type of jet fuel in the United States, and it is the principal fuel used for jet turbine engines. It is also used in general aviation for compatible diesel engine planes.
To read more about the fuel, download its SDS.
Why choose Sunoco LP?
Availability

Our jet fuel terminals are strategically located in the New York Harbor & mid-Atlantic region, providing convenient proximity to commercial, private, and military airports. With multiple supply channels, including pipelines, ships, and barges, our top-notch locations offer diverse fuel supply options, seamlessly connecting to your needs.
Quality

Sunoco LP ensures fuel integrity and performance in the distribution process, maintaining high standards for ships, barges, and tanker trucks. It plays a crucial role in preserving fuel quality, protecting equipment, and supporting industries reliant on fuel transportation.
Simplicity

Instead of dealing with multiple vendors across different states, we're a reliable, single source who can supply all your fuel needs across the country.
Get started with aviation fuel.
Contact a member of Sunoco LP Aviation who can assist you with your specific inquiry. Jet Fuel FAQs
How much does 1 gallon of Jet A or Jet A-1 weigh?
The density of JET A and JET A-1 at 15°C is 7 lbs./U.S. gallon.
Where can I buy Jet Fuel?
Sunoco LP supplies JET A-1, JET A, and other aviation fuels. Contact a member of Sunoco LP Aviation who can assist you with your specific enquiry.
Which is better Avgas or Jet Fuel?
Jet Fuels such as JET A-1 and JET A are easier to source than Avgas as they come off the refining process first. The simple refining process makes them also cheaper than Avgas. Avgas is used to power piston-engine aircraft and propeller aircraft whereas jet fuel is used for jet engines.
How long does jet fuel stay good for?
With proper fuel management, fuel can be stored for prolonged periods of time. Military organizations frequently store jet fuel for as long as 36 months with no significant changes to fuel quality specifications.
What color is jet fuel?
Jet fuel is clear to straw-colored in appearance.